The first of the great Roman roads ran 330 miles to the Adriatic port of Brundisium. A vital military and trade conduit, it doubled as a PR piece for the emerging superpower: massive stones skillfully fitted together, wide enough for two carriages to pass, curbs, gutters, sidewalks, stone obelisks marking each mile. Such a road had never been seen before.
It conveyed ambition, boldness, power.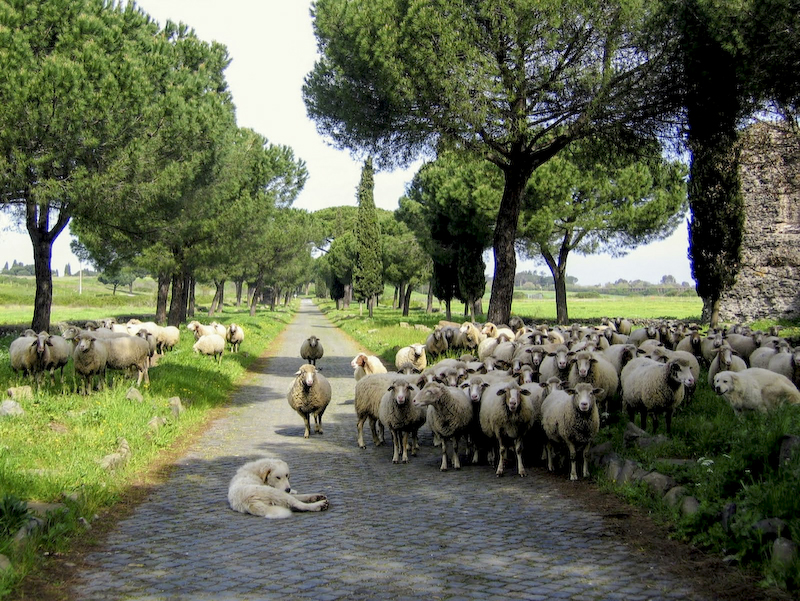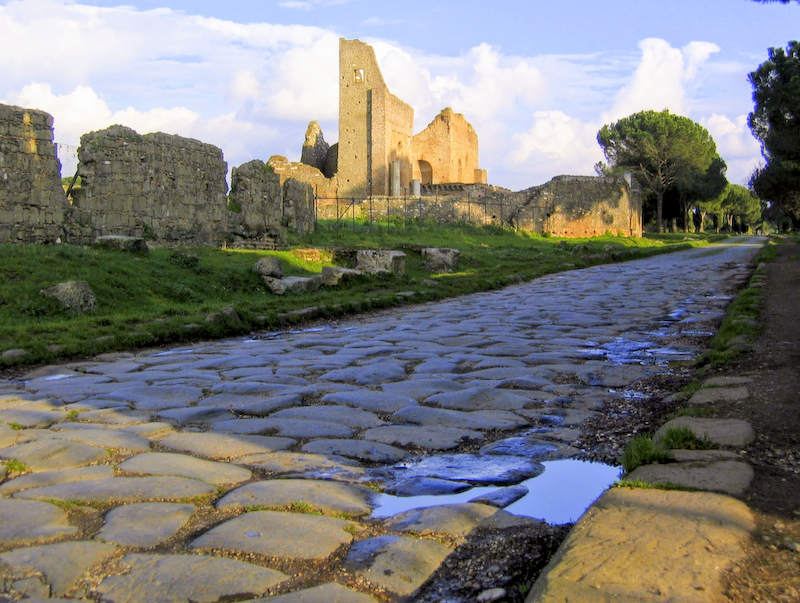 Two thousand years later the impression remains compelling. From the gates of Rome the road plunges straight across the countryside toward the Alban Hills. Umbrella pines frame green meadows with grazing sheep and grand villas. Ancient tombs line the road, some with sober faces summoning our attention. Family recognition was prized, so tomb space on this famous road was in high demand. Freed slaves, proud to be known as Roman citizens, were especially anxious to post their names. At Mile VI, this man speaks poignantly:
Stop, stranger, and look to your left, at a tomb holding the bones of a good man, merciful, a friend to the poor. I beg you, traveler, do no harm to this tomb. Inside lies Caius Ateilius Euhodus, freedman of Serranus, pearl merchant on the Via Sacra. Farewell, traveler.