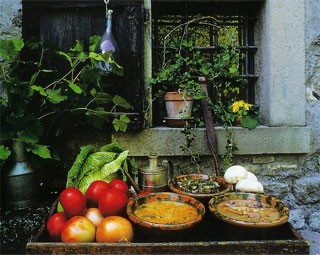 "…excellent restaurants… interesting and beautiful hikes… wonderful time… can't wait to do it again!"
Deborah M.
Atlanta, Georgia

Italians take food very seriously, and it shows – eating is always a highlight of the trip. Our meals are typically at popular, convivial family restaurants - the best dishes are often the simplest, prepared with fresh ingredients by folks who know what to do with them. What's surprising is the geographical variety – we've all heard of Italy's regional cooking, but even small towns often have their own specialties.
La cucina povera
("poor peoples' food")
Centuries of poverty has made rural Italians quite resourceful in improvising meals.  For example, fresh-baked bread is always preferred, so what do you do with the remnant of yesterday's loaf?  Here's one answer that has stood the test of time:
Bruschetta
Grilled day-old bread: what could be simpler? But bruschetta is never predictable. Lots of regional and personal variables: the bread, the olive oil, the rubbing with garlic, the salt, the heat of the fire, the great variety of toppings... Yet there is one constant – it's nearly always delicious.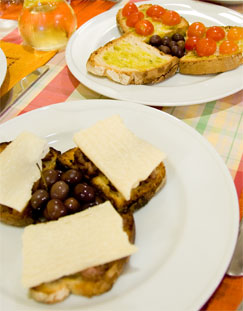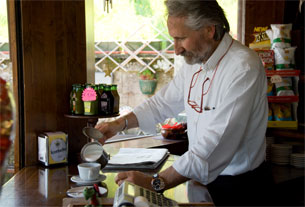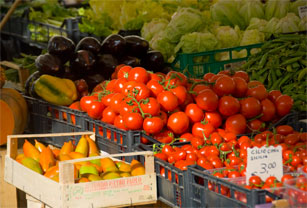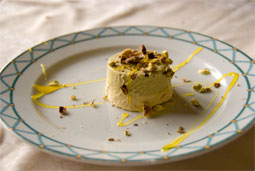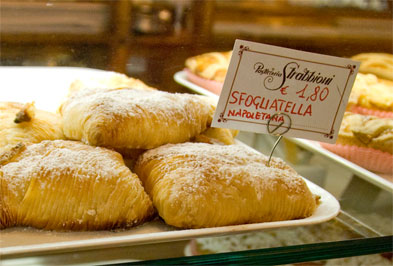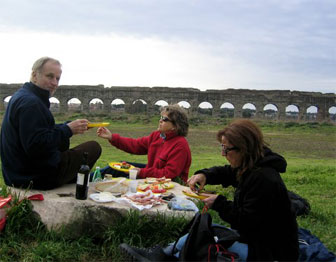 Another popular use of yesterday's bread is in soups. Here's one from the Province of Viterbo, traditionally made from whatever leftovers were in the fridge. Thick enough to be called a stew, its ironic name means "cooked water":
Acquacotta
(serves four)
4 white onions, thinly sliced
3 sticks of celery, thinly sliced
2 chili peppers (not too hot), or crushed peppers
4 tomatoes, cubed
3 cups beef or vegetable stock
1/2 cup cooked garbanzo beans
greens (spinach, kale, chard, etc.)
Parmigiano cheese
4 eggs
salt, fresh ground pepper, olive oil
4 slices of slightly stale bread
Sauté the onion, celery and peppers for a few minutes in olive oil.  Add the tomatoes; sauté for a few more minutes.  Slowly add the stock; simmer for 15 minutes.  Add the greens and beans and continue to simmer.  Add salt to taste.  Cut 4 slices of bread, put each one in a bowl, and grate some parmigiano on top.  Break four eggs into the simmering soup.  When the eggs are poached, ladle some soup over the bread in each bowl and put an egg on top of each.  Sprinkle with more parmigiano and fresh ground pepper.

Lunches al fresco
Why is it that food tastes so good in a flower-filled meadow or above a glittering lake?  Partly it's the beautiful surroundings, but it might also have something to do with the tasty provisions we find at the alimentari before setting out each morning. Whatever the reason, some of our favorite meals are picnics along the trail.