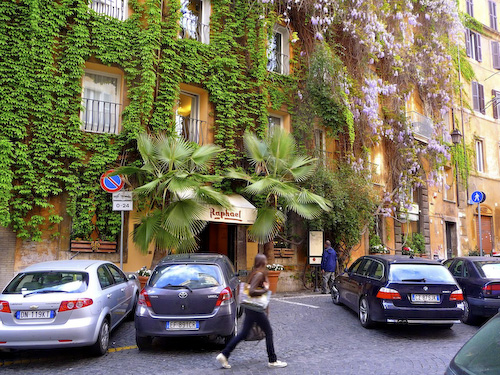 A ten-day trip for from four to six guests.
Available May, September and October 2016
May booking closes 25 January!
My favorite pastime is combing through Italy's countryside and weaving my best discoveries into walking trips. The source of these marvels, their hidden focal point, is the great city of Rome.
Rome is a mélange of history and culture unique in all the world. It's also a living city, vibrant and kaleidoscopic, where meandering cobblestone streets lead to hidden treasures, mischief and magic. This is the Rome I love.
It's easy to do Rome's "big" attractions on your own – you don't need me for that. I'd like to spend a few days showing you a different face of Rome – my Rome – then take you into the country for a week of walking. Details below.