Spring and fall walking trips are in the works, with principal focus on the new Via Appia excursion. Here are some great reads to get you warmed up. Available at Amazon and local booksellers:
1. Not just for the coffee table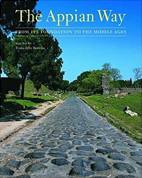 The Appian Way: from its foundation to the middle ages
Ivana della Portella, editor
Los Angeles: The J. Paul Getty Museum, 2003 (English translation 2004)
From the preface: "We intended to offer the reader… a kind of sentimental journey… reminiscent of the literary journeys of the Grand Tour… seen through the eyes of ancient and modern literati and poets."
And what a journey it is! Three Italian women – archeologists and historians – have chronicled the great road from end to end, with stunning photographs, detailed maps and carefully researched text. A bit formal in tone, it's nevertheless a joy to peruse and an invaluable resource. Large enough to showcase the gorgeous photos without being bulky. It's on my coffee table but actually gets read.
2. Worth ploughing through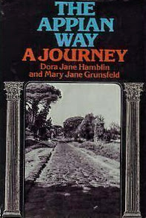 The Appian Way: a journey
Dora Jane Hamblin and Mary Jane Grunsfeld
New York: Random House, 1974
Hamblin was Life Magazine's Rome bureau chief for many years. This book has the tone of an expanded magazine article, packed with attention-grabbing facts warmed by a good dose of human interest. It does run on a bit, but there are gems of information you won't find anywhere else. These women see things. And know their history. In two years of exploration they unearthed innumerable delicious tidbits and skillfully placed them in context. Mine it for buried treasure.
Out of print; available used. Thanks to Dennis Beltram for the gift of this book.
3. A Latin scholar's perspective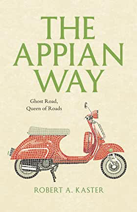 The Appian Way: ghost road, queen of roads
Robert A. Kaster
Chicago: University of Chicago Press, 2012
A Princeton classics professor, Kaster spent a couple of weeks exploring the Via Appia and summarized his impressions. Part personal travelogue seen through the eyes of a perceptive Latin scholar, it also includes an insightful thumbnail history of Rome and the founding of the great road. I especially liked his portrayal of the road's eccentric founder and namesake. And the apt quotations, from Cicero to Monte Python. An easy, enjoyable read.
Thanks to Mary Jane Cryan for the heads-up.
4. Just for fun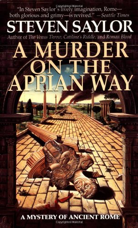 A Murder on the Appian Way
Steven Saylor
New York: St. Martin's Press, 1996
Intrepid sleuth Gordianus the Finder investigates the murder of a controversial politician in 52 B.C. This is a fictional portrayal of an actual historical event that plunged Rome into chaos, foreshadowing the end of the Republic. It happened in the hamlet of Bovillae, at mile 12 of the Via Appia. Gordianus hobnobs with Rome's elite – Cicero, Caesar, Marc Antony – but is equally at ease with innkeepers, slaves and prostitutes. From the Roma Sub Rosa series. Gritty and entertaining.
Today Roman Bovillae is now known as Frattocchie. Near the murder location, a rustic kiosk with tree-shaded picnic tables offers delicious porchetta and cold local wine.
5. A thoroughly amazing website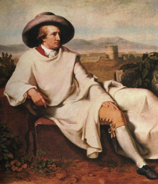 6. The Via Appia Park website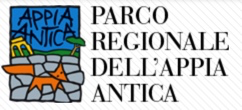 The official Park website