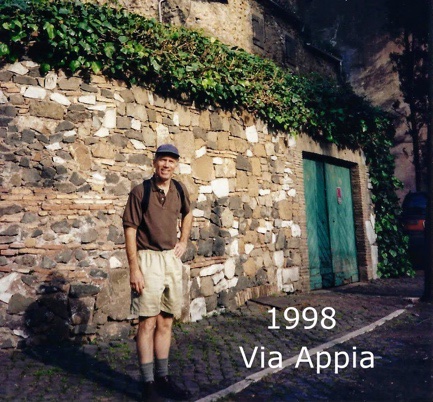 1998
Roman Road Walks began on the Via Appia in Rome. It was love at first sight. This photo of me was taken by a kindly young priest who was passing by.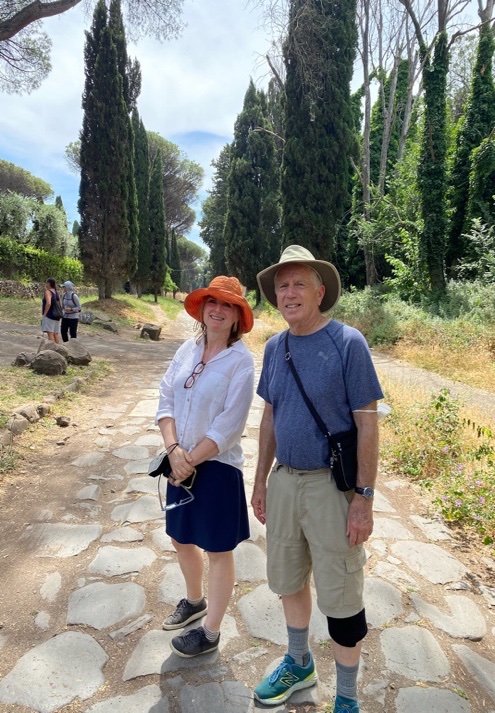 2022
Last June I returned to the Via Appia with a group that my daughter organized. Here I am with her friend Anna.
Note the knee brace. I'll get a new knee in December — an early Christmas present!
2023
I expect to be back on the trail by spring (fingers crossed!)
Now there are several trips to choose from. Most of my spring trips are fully booked, but the Valley of Umbria trip (1-8 June) still has openings — see below. Write to me if you're interested.