Just outside Rome looms a massive complex of dormant volcanoes with two dazzling crater lakes. Since antiquity this wild terrain has inspired mysticism and spurred fables: the Golden Bough, the sacred spring of Egeria, the tale of Romulus and Remus. Sturdy Roman roads led pilgrims to the Sanctuary of Diana at Lake Nemi, and up to a temple of Jupiter on the mountaintop. More affluent Romans created country estates, getaways from the city turmoil. In medieval times Christian hermits settled in caves, giving birth to monasticism. And in the 17th century, as the "Grand Tour" got underway, artists appreciative of ancient myths and Arcadian landscapes began to arrive: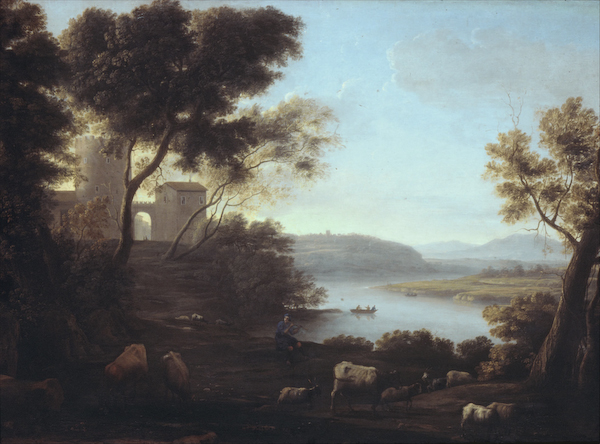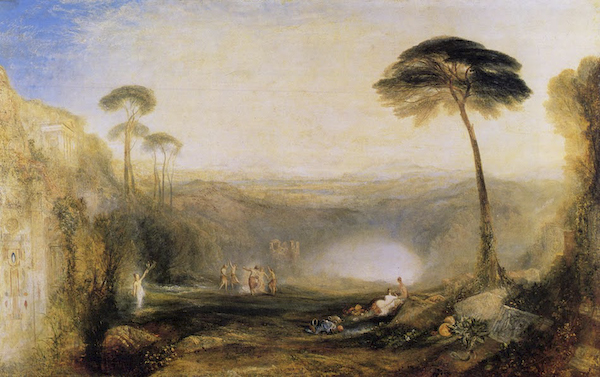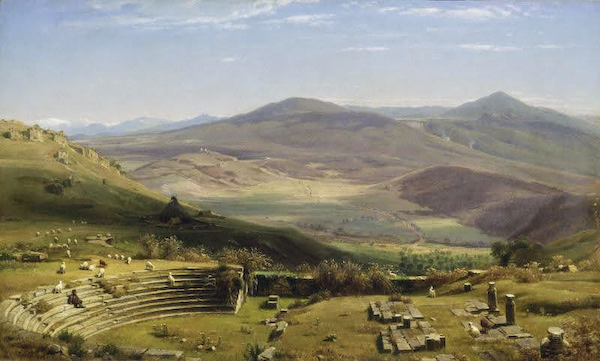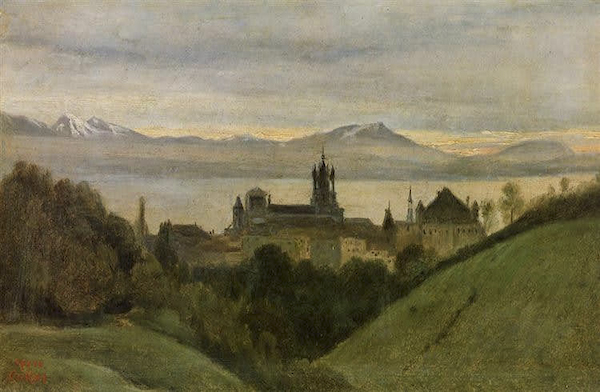 In the Middle Ages, rival fortifications sprang up in the hilltop villages, inspiring the nickname Castelli Romani (Roman Castles), which has stuck to this day. Now it's a large regional park packed with ancient ruins, medieval delights, hiking trails and stunning views: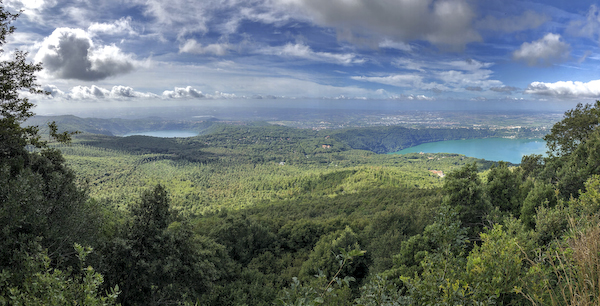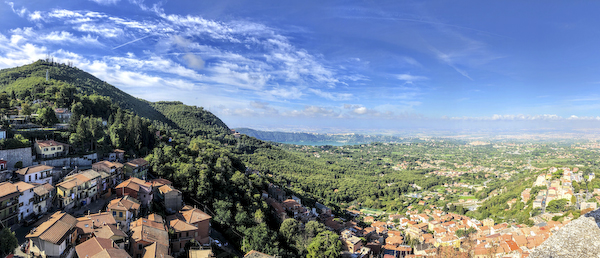 A New Walking Trip
In 2023 we'll enjoy a grand traverse of the Alban Hills, from the Roman town of Tusculum in the north, across to Rocca di Papa, highest of the Castelli towns, and south to Lake Nemi and Nemi town. We'll visit Castel Gandolfo overlooking Lake Albano as well. Join us!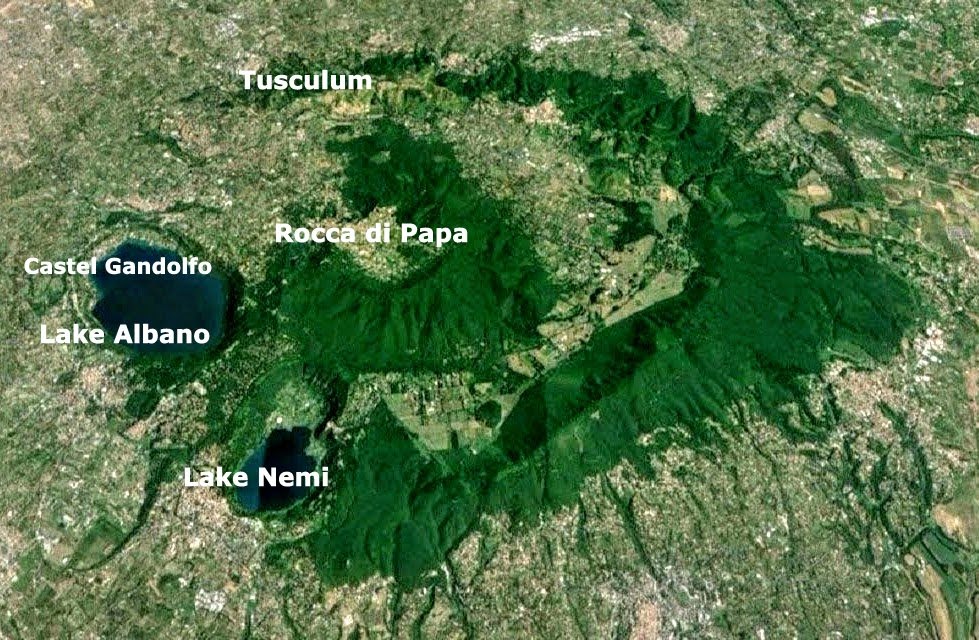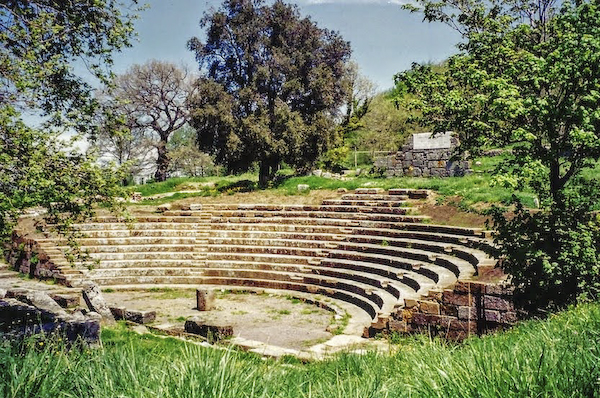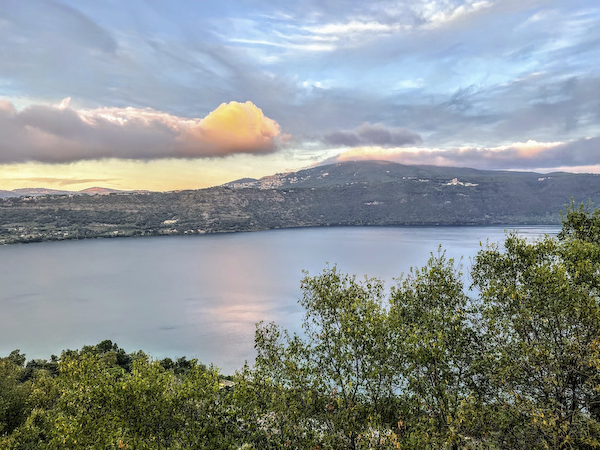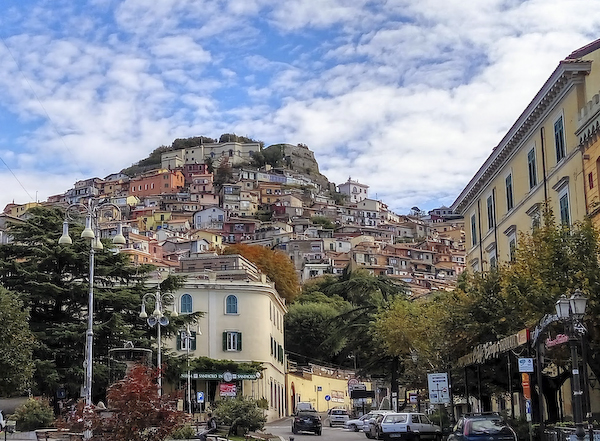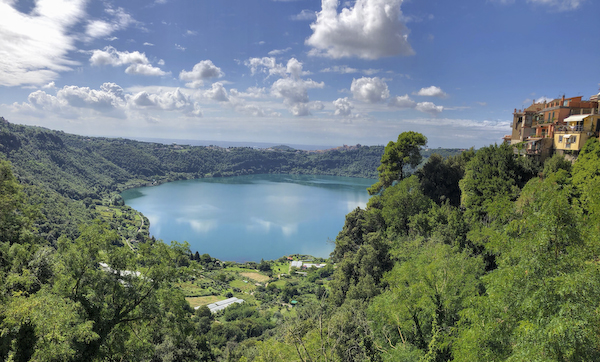 Some sights along the way: